Our railings allow having a reliable protection on terraces, balconies and stairs.
Glass Railings
Throughout history, handrails and balustrades have always been used, usually made of wood or cement, as decorative and defence elements. Nowadays, our glass railings allow having a reliable protection on terraces, balconies and stairs, in addition to offering a wide visibility.
Rolltec glass railings for terraces or balconies allow you to enjoy a great sensation of extent by being able to admire freely the scene around you, without loosing the safety that a firm and reliable support offers. Children can approach without fear and enjoy a view without obstacles, at any height. Moreover, the rooms appear to be more spacious and one takes advantage of the natural light at the maximum, with the subsequent energy saving.
When it comes to staircases of buildings, the glass railing offers indeed the certainty that no one can hide and surprise us unpleasantly. On the other hand, the glasses, by transmitting sensations of cleanliness, modernity and elegance, transport us to a futuristic world.
Models of Glass Railings for All Tastes
With the wide experience that being a company with tradition gives us, but which masters the best of materials and technology of the 21st century, we make available to our selective clientele glass railings at affordable prices, guaranteeing both fast delivery and excellent quality. A combination that cannot be ignored.
Our main models are the following:
S-80B System: it harmonises the strength and nobility of the aluminium with an avant-garde design. It is suitable for corridors of shopping or business centres, which could even be curved as the assembly is made with small sections. The handrail is ergonomic and the glasses can be safety ones.
R-view: it is a solid and elegant system. It can be used with or without handrails, contributing to offer a result that is both aesthetic and modern. It lacks vertical supports, which guarantees a total visibility.
Modular: it is the most similar to the traditional system used in stairs and landings. By being made up of adjusting elements, it adapts easily to any flat or inclined surface.
In any case, the aluminium surfaces allow different finishes such as the anodised or lacquered effect that imitates wood. Contact us and get ready to live the experience of our glass railings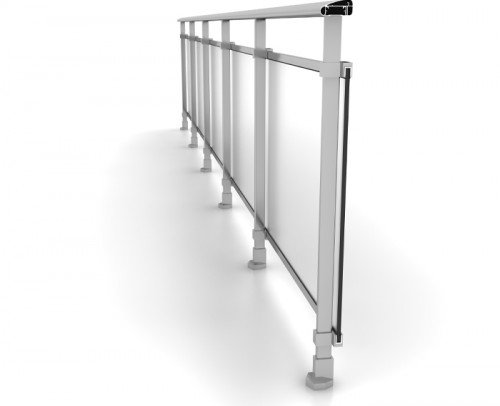 S-80B
Sistema de barandilla que combina la durabilidad del aluminio con un diseño innovador. Un montaje sencillo y rápido, aseguran una gran robustez y seguridad. Con perfil de pasamanos ergonómico y posibilidad de montar con barrotillos o vidrio de seguridad. Los acabados del aluminio pueden ser anodizados, lacados o lacados imitación madera.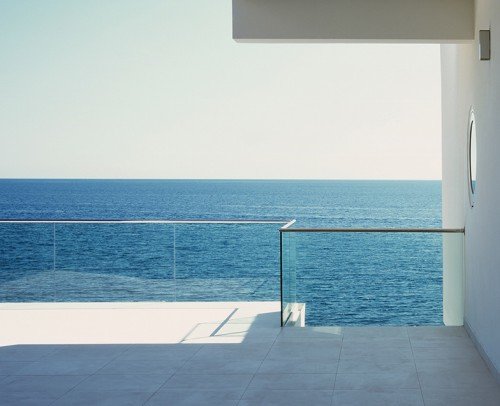 R-VISIÓN
La barandilla Rolltec-visión es una barandilla robusta, elegante y estética. Su sistema, permite hacerla con pasamanos o sin él, aportando una estética limpia y moderna. Al tener una superficie acristalada del 90% del total aproximadamente y no tener elementos verticales, se permite una visión completa. Los perfiles de aluminio permiten distintos acabados como anodizado, lacado o lacado imitación madera