Rolling doors made of laminated aluminium blades, filled with polyurethane. This increases the thermal and acoustic insulation levels. They are ideal for garages (not recommended for closures at street level).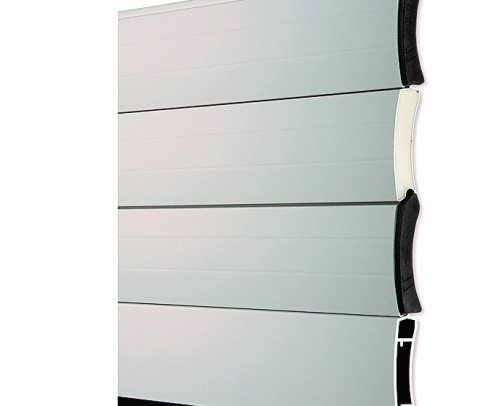 Laminadas
Puertas enrollables de lamas de aluminio laminado, rellenas de poliuretano. Eleva los niveles de aislamiento térmico y acústico. Ideal para garajes (no recomendable para cerramientos a pie de calle).
Ancho máximo aconsejado 5.500 mm. Espesor del aluminio sin pintura 0,48 mm. Peso 5,08 kg/m2. Diámetro mínimo de enrollamiento 70 mm.